Author Readings— Author Readings— Sat 1:00 PM
Me, Laura Antoniou, D.L. King, David Wraith, Annabeth Leong. It's going to be hotttt... don't miss it.
The Erotic Pen: Writing Workshop (m)— Sat 4:30 PM
Bring a pen and notepad or your laptop! We will be writing!
Submissive Self Safety (m)— Sat 8:00 PM— 1hr 30min
My workshop for submissives, bottoms, masochists, and others on this end of the spectrum on the things we need to do to keep ourselves safe, physically and emotionally, as well as what to do when we (or our tops/doms/partners) fail to do so.
I'll have copies of both my BDSM erotic romance novels, Slow Surrender and Slow Seduction on sale. AND! Look for the pile of mardi gras pearl beads near registration. (Photo below) If I spot you wearing them during the convention, you may win a special prize!
My schedule is all on Saturday, though I'll be there tonight to vend books on Vendors Row!


I did wonder a bit about the ideology of reporting. Adie claims firmly to aspire to be partly a conduit conveying what is happening on the ground to the viewer, and also a first emotional responder as it were, giving the viewers her own reaction. Yet that's a little to modest; her emotional response inevitably shapes the viewer's response, it's not that they have a range of different options to choose from; and the stories that she finds, or is allowed to find, shape the popular narrative for the events that she is describing. I would have liked a little reflection on the role of the journalist as creator rather than mere reporter.

But basically the sheer thrill and horror of experiencing these events, be it desperate attempts to find anything reportable in the Durham countryside or flight through the back streets of Beijing under live fire, makes for a very readable book.
This is a gratifyingly entertaining book, starting with a chapter on student visits to Germany and Sweden in the late 1960s, and then going through Adie's career as a BBC journalist who ended up specialising in conflict zones. The chapters on 1970s Northern Ireland and wartime Bosnia rang very true to me; the chapter on Libya was horrifying, especially given what has happened since; the chapter on Tian-an-Men Square moved me to tears. Adie has an eye for the telling detail in he writing as well as in her broadcast reportage.
everything
. I find myself muttering lines from "My Last Duchess", and reaching for the Off switch.
Luckily, I've started watching
Attack on Titan
on DVD, which caters to my need for grimness rather well.
Oh, and if you like bonsai
and
sushi,
try this
.
I've recently discovered that my television has access to the English service of the Japanese broadcaster NHK. It's buried far down its list of stations, well below the sports and the greyed-out pay-per-view porn, so I'm not surprised I missed it for so long. I've been tootling in the pop culture programmes and documentaries, many of which are quite interesting but - offputtingly to me, at least - are all narrated by the kind of determinedly cheery American voice that I associate with Disney wildlife documentaries, and last heard about forty years ago. It makes me long for something grim and downbeat, or at least for a less uniform approval of and delight in

Have a good week, all.

Skirt of the day: long blue batik print
Of again tomorrow to slide down some more mountains. I will be taking the laptop, as I have stuff that needs doing, but I don't know how much internet access I'll have.
Mirrored from the latest entry in Daron's Guitar Chronicles.
New ashram. New revelation. This one uses mandalas. Having something to look at changes the experience completely for me. My mind still wanders but it wanders more into the realm of fantasy than my earthly problems, blames, etc and a little bit into philosophy but only a little. And this guru told me the wandering is part of the experience.
It's a kind of gift, he said, that each time your mind wanders you have the opportunity to return to meditation. And the more times you return to meditation the easier it will be to return again in the future. Interesting way to think about it but even better a good way to quit beating myself up about failure.
Part of me wants to immediately apply this trick to the rest of my life. Like if only each fight with Daron were a gift from the universe to allow us to get back together, making coming together easier and easier over tim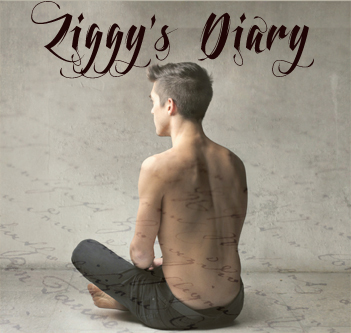 .
Mirrored from the latest entry in Daron's Guitar Chronicles.
Tried to send a fax to Carynne today to say I'm okay, but it didn't go through. I was trying from one of these communications offices in a train station where they'll fax you a page for a fee. But it would not go. It was very nice of them to give me my money back, I suppose.
I got the idea to fax her just in case Jenn had a freakout and called the embassy or The Hollywood Reporter or who knows what. In case news reached the states that I had gone missing from my already being missing, haha.
(
Read the rest of this entry »
Collapse
)